Wide Open Opportunities
Mercer County, WV, and surrounding areas have a booming ATV Tourism industry. With the vast Hatfield-McCoy trail systems and a number of growing resources within the state geared to help small business owners, it makes a lot of sense to jump in and build cabins. A lot of people are doing it. So, what are you doing to stand out from your competition?
Trail Passes Sold In 2019
Stay An Average Of 3 Nights
How We Can Help You
We are a creative and web agency, based in Mercer County, WV. We have experience with taking new cabin rental businesses and getting them online with great looking websites that cut out the need for a middle man payment processing/reservations company. Aside from offering website design and management services, we also offer branding, photography, videography, and print design services for things like brochures, banners, business cards, booklets, and much more. Our services are the most beneficial when we can offer the "complete package," starting with photography and branding and ending with a website and printed materials. For those with existing branding and websites, we can offer our services piecemeal to fit your needs and budget.
We're your neighbors – we're not some design agency who has no clue about your industry. We know what you need and what your customers are looking for, unlike someone from out of state who's never been on a trail. We're easy to talk to and don't mind explaining things. If you're interested in more info about our services, keep scrolling down.
Website Development
Online Cabin Rentals, SEO, Responsive Design, Facebook Live Chat, Hosting & Support
More Details
If you're one of the types that still think it's OK to skimp on your web presence, then I'm surprised you've read this far! Sure, in this day and age, you can get along with just a Facebook, but if you've busted your hump to build cabins and put together a business you're proud of, you're probably not interested in just "getting along." Your competitors sure aren't.
We put a lot of time into making websites that look great on computer and phone screens and rank high on Google searches. For those ready to take things to the next level, we offer fully integrated booking systems that allow customers to book cabins while they're on your site, instead of taking them to a third-party reservations site like RMS Cloud or Premier Campground.
Resort Photography
Cabin Photography, Staff Photos, Trail/Landscape Photography
More Details
With all the new ATV Resorts popping up, and maybe you're one of them, you really have to sell your place and make it stand out to get attention. We're firm believers in starting with photography so we can capture the essence of what you're selling and what you're about. That not only helps us make your website and printed materials look good, it also helps us imagine what your branding should look like.
Poorly taken cellphone photos just don't cut it. When working with new clients, we take the time to spend the better part of an afternoon with them and capture the unique experience they offer their customers. From the insides of the cabins to the landscape and sights. It's our secret sauce.
Logo Design/Branding
Logo Design, Brand Strategy, Visual Identity, Brand Style Guide
More Details
We'll not only design a professional set of logos, but we'll also make sure you have all the file types you'll need to use your logo anywhere and everywhere. But wait, branding doesn't stop at having a great logo; we take branding a few steps further. When you consider your brand, think of it as more than just visuals, it's also the feeling people have about your company and how they perceive your services. 
To help set you up for success and make sure you have an easier time getting things up and going, we go beyond logo design and help you write out branded statements, such as your about section for Facebook and the content on your website.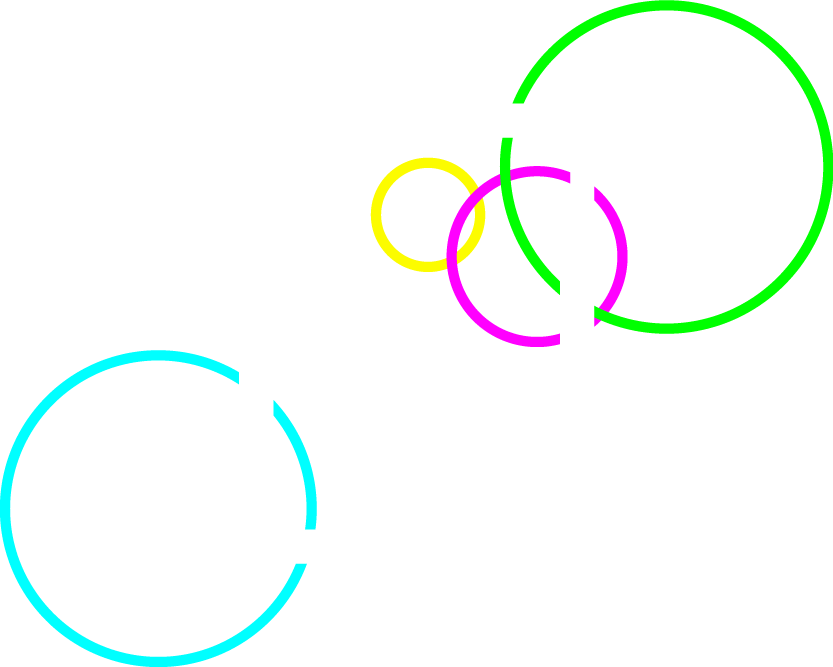 Printed Marketing Materials
Brochures, Rack Cards, Business Cards, Decals, Stickers, Banners, Signage
More Details
Of course, having a website is important, but many people still like to pick up things besides their phone to read. Think about when you're on vacation or traveling somewhere and see a rack of cards with various area attractions. How about when you get a postcard in the mail from one of your favorite brands with personalized promotions? When your customers check out, don't you want to put professional business cards in their hands?
Once we have your photography, branding, and website in place, we'll have all we need to put together great looking and effective printed promotional materials for your ATV resort or rental business.
We created a great-looking website for Bruce at Black Oak ATV Resort. It's a marketing powerhouse that allows guests to book cabins. We set pricing for weeknights to differ from weekends and made it where the minimum stay is two nights. Just as you would expect, both Bruce and his guests receive confirmation emails once the guests pay with a major credit card or their PayPal accounts.
Managing his reservations on the back-end of the website is also easy, and if he has any questions or needs help, Bruce can call us or send us a support ticket through his account dashboard. Want to see more about how we developed branding, printed materials, and a website for Bruce at Black Oak ATV Resort? Check out our case study page:
Let's Do This
No pressure; let's start with a simple chat. You've made it this far, so you know you're curious about what we can do for you. Obviously, as a small business owner, pricing is a primary concern, and we get that. We offer a wide variety of options and packages to fit both small and large budgets. To get the ball rolling, click the button below to schedule a consultation.